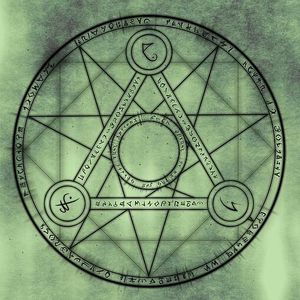 BAROQUE ALCHEMY
 Ancient and modern meet in a spectacular musical fusion! 
PIERS ADAMS  recorders     LYNDY MAYLE  keyboards 
Prepare to be uplifted and enthralled  by one of the most original duos in today's rapidly changing musical world…
 The Concept
Baroque Alchemy is the realisation of a long held dream.  Ever since the explosion in popularity of synth-led bands and 'new age' music in the 1980s, recorder virtuoso Piers Adams has nurtured a vision to combine the simple beauty of the recorder - and the drama of baroque music - with the extraordinary, expansive sound-world of the electronic era.    
Now, following a 25-year international career as front-man of the acoustic baroque super-group Red Priest, Piers presents a stunning new project with his keyboardist partner Lyndy Mayle which turns the traditional early music recital on its head, transporting it into a new dimension for the 21st century.   
By replacing the familiar 'continuo' sound of the harpsichord with the universe of possibilities offered by modern-day synthesiser technology Piers and Lyndy are able to expand upon the musical dreams of composers of the past.  The scientific wizardry of the synth is balanced by the simplicity and natural expressive power of the recorder, thereby creating a perfect blend of ancient and modern in a truly dazzling and moving performance.  
Baroque Alchemy is a beacon for our changing musical times and aims to introduce an entirely new audience to music of the past, as well as taking traditional classical music lovers on an exciting journey of discovery.  With just two musicians - travelling with a keyboard, a quiver of recorders, a Macbook and a state of the art Bose PA - this self-contained show is perfect for all situations, from intimate chamber venues to large festival stages. 
At the heart of everything Piers and Lyndy do is a genuine love of the music, a depth of knowledge of baroque performance practice and a truly open-hearted, adventurous approach to performance which draws in the audience and makes the music fresh and accessible to everyone.  
Whether you are a classical concert society looking to programme something a little different or an eclectic music promoter wanting to introduce your audience to the classics in a way which will genuinely engage and surprise them, Baroque Alchemy is guaranteed to fill the bill! 
 In the words of Paul Goodwin, international conductor and musical director of the Carmel Bach Festival (USA): 
"I am very excited by this duo, utilising the best of virtuoso recorder playing with electronic keyboard sounds, reinventing baroque music for new audiences. Piers and Lyndy are uniquely suited, with their dynamic performance style and exciting musicianship, to enrich the concert going public's aural palate with their exciting new sounds." 
And a review from Baroque Alchemy's concert at Europe's premier recorder festival in May 2023:
The Rock Star of the Recorder in Bad Kissingen 
Widely unbuttoned shirt, tousled hair, strongly masculine appearance, love for the show and the audience, a true stage hero has made an appearance in the spa town! But he doesn't play the electric guitar or shriek into the microphone. As soon as Piers Adams picks up his instrument and plays the recorder, precision, feeling and true passion follow. He is described as a rock star and a stage beast, filling concert halls and stadiums, but his art is in baroque music.  Even that is only partly true, because from the first notes it becomes clear that he is a true rock star who interprets early music like no other… freely, easily and with a power rarely experienced in classical music. 
The motto of the festival is "old music in a new guise", and the concert made this clear in the best sense of the word. Everything different, everything modern, and in particular a wonderfully refreshing voyage of discovery and a reinterpretation of old ideas. Adams has a whole battery of the most diverse recorders … he demonstrates the entire melodic and characteristic range of his instrument … producing tones and moods that leave the audience present in awe, wonder and true enthusiasm. 
But the real magic of this concert, entitled "Baroque Alchemy", comes from the wonderful interplay with Adams' partner Lyndy Mayle on keyboard. Admittedly, the average concertgoer probably thinks to himself that the electronic organ is out of place in the time-honoured rooms of the Rossini Hall. But like so much about this concert experience, this unusual combination turns out to be a refreshing innovation. Never dominant, various sounds of the keyboard support the masterly and technically perfect playing of the recorder. From Renaissance sounds to spectral-atmospheric noises and even beats reminiscent of modern techno, Mayle's melodies support the sound of the various recorders in the best sense and create completely unusual sound experiences that thrill the audience. … The experiment "Old songs in a new guise" was a complete success and enriched everyone present with an extraordinary musical experience. And the audience rewarded this accordingly with thunderous applause and standing ovations.
Main Post, Germany (translated by Google)
The Music    
Much of the music Piers and Lyndy perform comes from the baroque period, and ranges from the obscure to the well known – although they also venture into myriad other musical styles.    Programmes might include:
Dramatic Italian 'Canzonas' with recorder and epic synth pads… Semi-improvised French harpsichord music played with other-worldly resonance… A Handel gigue pairing the recorder with a rock-synth bassline … An improvised Indian raga leading into an Albinoni adagio with lush piano and strings… Works by Telemann recast as cool jazz and rustic village dance music… Albeniz's fiery Asturias with flamenco recorder and guitar… A nostalgic Tango by Astor Piazzolla… Bach's famous Goldberg variations retold as a series of dramatic miniatures including a Celtic love duet,  a chilled reggae beat, a bittersweet habanera, a majestic overture, a tribal kalimba dance and a wild fairground ride… 
The Musicians
 Piers Adams is widely regarded as one of the greatest recorder players of our age. He has recorded numerous CDs and given thousands of concerts and broadcasts across the world with his iconic ensemble Red Priest, attracting the highest acclaim for his bold and creative musicianship. His lifelong interest in alternative philosophies led to the creation of his ground-breaking recording 'Bach Side of the Moon' (which reached No. 5 in the international New Age charts) - and now to the arrival of Baroque Alchemy!
"I have painful memories of playing the recorder at infant school, but in Piers Adams' hands it is transformed into a dazzling virtuoso star. His bravura approach has the true spirit of the baroque...." BBC Music Magazine
 Lyndy Mayle was a multi-prizewinning harpsichord student at the Royal College of Music before becoming a music director at the National Theatre, and subsequently working for many years as a music therapist and highly respected piano teacher. She now returns to the concert stage, bringing a wealth of musical experience, passion and spirit to this joyful musical collaboration. 
"Lyndy is an exceptional player – fantastic technique , musicianship, creativity and listening skills.  I was very impressed." Paul Goodwin - conductor and festival director
What the audience says ...
Some  comments received following Baroque Alchemy's debut at the Lewes Baroquefest 2022: 
"I love the variations and contrast!  The two of you are wonderful together - chemistry is brilliant and the repertoire is super-quirky and stylish." 
"Last night was fantastic and the music was blissful – so loved it!" 
"It was a magical and spiritual experience." 
"Exquisite… what talent to have to tingle the spines of so many people…So much joy!" 
 "Wow… Beautiful, hopeful and inspiring to receive the beauty of your offering… alchemical in all its creation." 
"OMG – that was so impressive and wonderful!  What a virtuoso performance – absolutely loved it, and I had no idea that these instruments were so versatile and could ever be played in that way."