RECORDER ROADSHOW


Interactive Gala Concerts for Children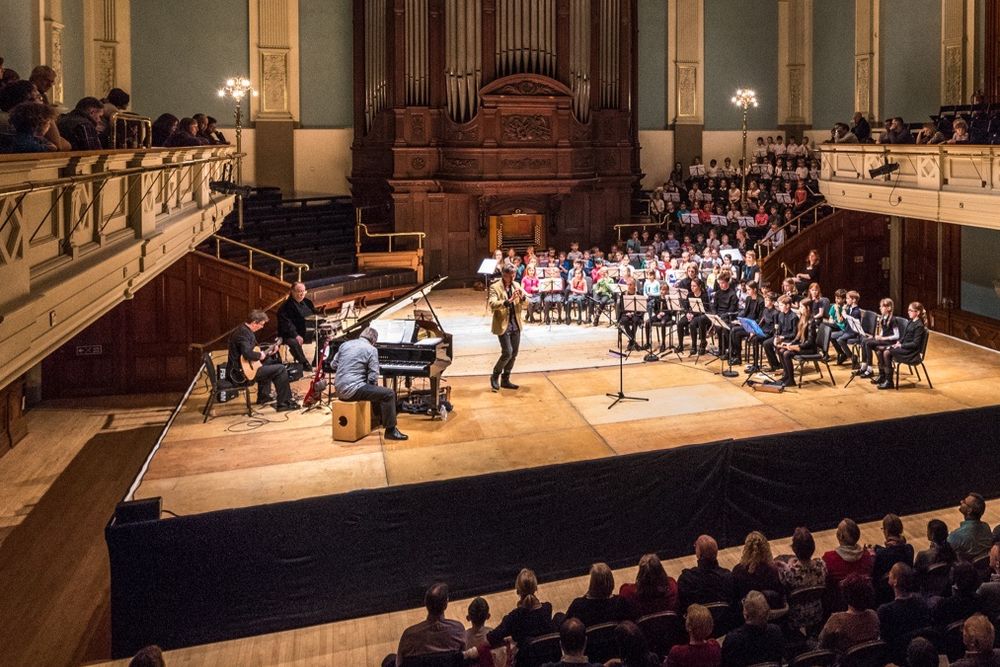 Piers Adams' flagship community programme has been a major success since its inception in 1995, and has involved many thousands of young recorder players who have been given the once-in-a-lifetime opportunity to perform in concert with this charismatic virtuoso.   Many taking part have gone on to study the recorder seriously, and a handful of young professionals now cite their youthful involvement in a Recorder Roadshow as the inspiration for their future careers. 
The Recorder Roadshow programme comprises workshops in schools, during which specially composed pieces for soloist and massed recorders are rehearsed, followed by a gala public concert comprising varied recital items from Piers Adams and his accompanist, together with the massed works.   Often there are other contributions from local players and ensembles, and where possible Adams will put together a piece with local advanced (grade 8+) players too. 
The massed works are in various popular styles including baroque, tango, ragtime, rock and avant garde (sound effects are especially popular with children!), with titles such as Roaring Twenties Suite, Recorder Rave, Scary or What!, the Forest of Darkness and Movie Moments. Commissions for new works are always welcomed too. 
The events have been hosted by many different organisations, from individual schools to education authorities and music festivals.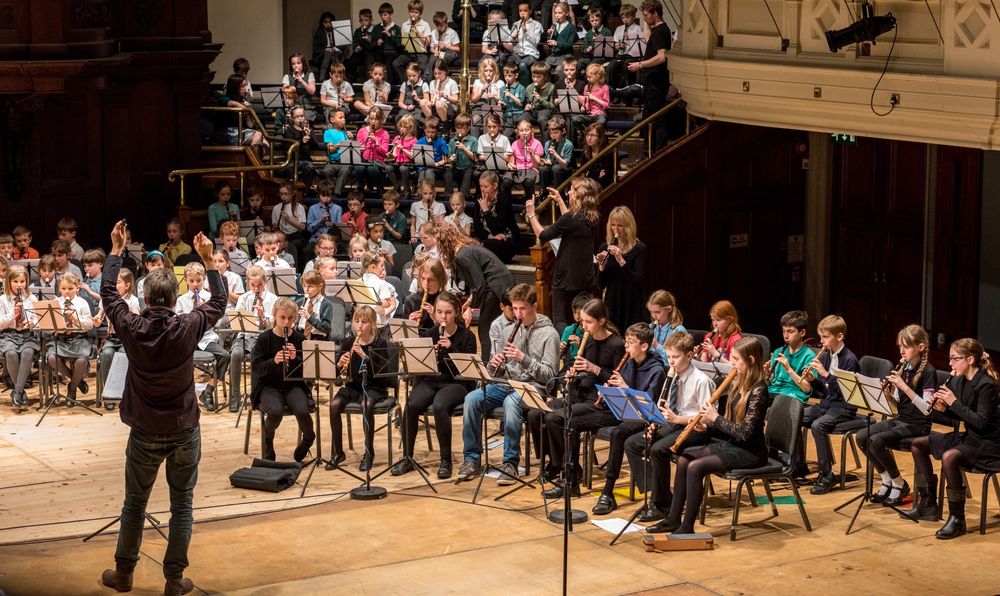 In addition to his large-scale Recorder Roadshow events Piers has given many hundreds of individual recitals in schools throughout the UK and abroad, introducing children to the recorder's vast range of possibilities.   He is a natural presenter, able to entertain, engage and involve the children on many levels.  
Piers performs an extraordinary range of music from mediaeval dances to baroque masterworks to compositions in various contemporary and folk styles.  He plays recorders of all shapes and sizes ranging from bass to the tiny garklein recorder, with an energy and virtuosity which causes jaws to drop in amazement and school recorders to be hastily grabbed straight afterwards!  
Concerts range in scale from ½-hour solo classroom visits to full hour-long recitals with piano or harpsichord accompaniment.